If you're suffering from gut issues, you know how debilitating they can be. From bloating and abdominal pain to constipation and diarrhea, gut issues can make life miserable. You can do several things to heal your gut and get your digestive system back on track.
A.Vagus Nerve and the Nervous System
Neurons are the cells in the brain and central nervous system that control your body's behavior. An estimated 100 billion neurons are found in the human brain, and five hundred million neurons in your gut communicate with your brain via nerves in your nervous system.
One of the largest nerves in the body connects the gut to the brain, known as the vagus nerve. Signals are sent in both directions, and the
vagus nerve
interconnects the gut-brain axis and stress.

B. Neurotransmitters
Chemicals called
neurotransmitters
also connect your gut and brain.
A neurotransmitter called
serotonin
contributes to feelings of happiness and regulates the body's internal clock.
Neurotransmitters control emotions and feelings in the brain. The trillions of microbes in your gut also produce many neurotransmitters. Serotonin is primarily produced in the stomach, and your gut microbes also produce a neurotransmitter called
gamma-aminobutyric acid (GABA)
, which helps control feelings of anxiety and fear.
C. Microbes in the gut produce other chemicals that affect the brain.
Trillions of microbes in your gut also produce chemicals that affect the brain's function. Gut microbes produce
short-chain fatty acids (SCFAs)
. SCFAs are a type of fatty acid that microbes in the gut produce when they break down dietary fiber.
SCFAs can influence behavior and mood by changing the way nerve cells in the brain communicate with each other. SCFAs are produced when gut microbes break down dietary fiber, affecting brain function in many ways, such as reducing appetite.
D. Gut Microbes and Inflammation
Your gut and gut microbes are responsible for controlling what is passed into and excreted from your body, which affects your immune system and inflammation. Several brain disorders like depression and Alzheimer's can be triggered by the immune system being too active for too long.
Lipopolysaccharide
(LPS) is an inflammatory toxin made by certain bacteria, and it can cause inflammation if too much of it passes from the gut into the blood.
Bacteria and LPS can enter the bloodstream when the gut barrier becomes leaky.
Several brain disorders, such as severe depression, dementia, and schizophrenia, are associated with inflammation and high levels of LPS in the blood.
It is worth considering whether you have a gut imbalance if you experience any of these symptoms.

Diet is a significant factor in gut health. By eating the right foods, you can help to restore balance in your gut bacteria. Here are some tips for gut-healing foods to include in your diet:

Prebiotics. Prebiotics are a type of dietary fiber that promote the growth of healthy bacteria in the gut. In most cases, these substances are made up mostly of carbs (fiber) that humans cannot digest. It is the beneficial bacteria that consume them in your gut.

Foods high in prebiotic

Asparagus

Garlic

Leeks

Onions

Legumes, beans, and peas

Oats

Bananas

Berries

Honey

People can consume sufficient prebiotics and probiotics without taking supplements by eating fruits, vegetables, whole grains, and fermented foods. Individuals should consult with a doctor or dietitian when seeking specific diet advice.

How do digestive enzymes help gut bacteria?

Enzymes are proteins that catalyze chemical reactions in the body. Enzymes can be found in all body tissues, including the liver, pancreas, and muscles. Some enzymes are responsible for digesting food, while others help to protect the body from disease. Enzymes are also involved in the production of energy and the metabolism of nutrients.

Digestive enzymes help gut bacteria to break down food, absorb nutrients, and protect the gut from infection and disease. Enzymes can help to improve digestion, increase energy levels, and boost the immune system. Enzymes may also help to reduce the risk of some chronic diseases, such as heart disease.

It is common for people to confuse enzymes and probiotics. The good bacteria in your gut are made up of probiotics, and you need them to keep your digestive tract healthy. Unlike enzymes, probiotics are not capable of breaking down or digesting food.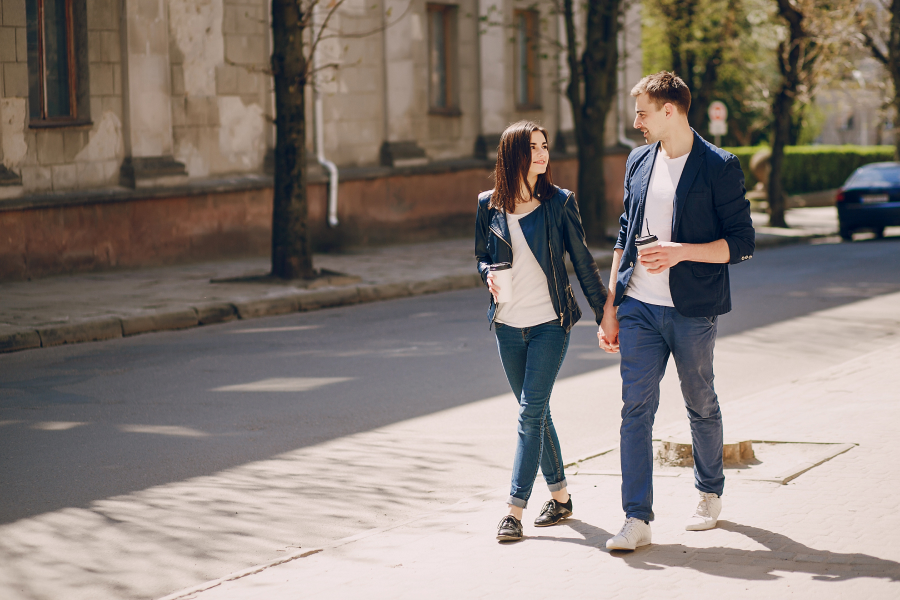 What lifestyle changes can help heal your gut?


By changing your diet and lifestyle, you may be able to improve the health of your gut. Take a look at these options:

Digest your food efficiently

It is critical to be relaxed after a meal to produce the gastric juices required for food absorption. Gastric juice is necessary to absorb vitamins, minerals, and nutrients to maintain a healthy body and brain.

Reduce your levels of stress

Excessively high-stress levels could be challenging to your entire body, including your gut. Stress-relieving activities are:

Meditating

Walking

Massage

Spending time with family or friends

Essential oil diffusion

Limiting alcohol consumption

Laughing

Interacting with a pet

Ensure you get enough sleep

Sleep deprivation can lead to an imbalance in the types of bacteria present in the gut, and it can also reduce the overall number of beneficial bacteria. This can lead to a variety of problems, including digestive issues, immune system problems, and even weight gain.

Drink plenty of water to stay hydrated

Staying hydrated is beneficial for your overall well-being and can help prevent constipation. It could also be a simple way to promote gut health.

Change your diet

Reducing your intake of processed, high-sugar, and high-fat foods may improve your gut health.

Exercise regularly

The human body's many systems, including the microbiome, can all benefit from movement. According to studies done on animals and humans,
exercise
encourages increased diversity of good bacteria in the gut.
Consume fiber-rich and probiotic-rich foods

Fiber is a plant-based nutrient that lowers the risk of metabolic diseases by promoting the growth and variety of good bacteria in the gut.
Fermented foods, such as yogurt, kimchi, sauerkraut, and kombucha, are also highly regarded for their gut-boosting properties due to the presence of probiotics. Yogurt, in particular, may aid in the relief of gastrointestinal conditions such as diarrhea, inflammatory bowel disease, and constipation.
Foods like yogurt, kimchi, and sauerkraut can benefit the microbiome by improving its function, decreasing the abundance of disease-causing bacteria in the intestines, and promoting the growth of beneficial bacteria like
Lactobacilli
.
The connection between your teeth and gut

Maintain good dental hygiene because oral bacteria can enter the stomach and cause issues.

Consider adding a supplement

Probiotic supplements are becoming more popular as awareness of the importance of digestive health grows. While probiotic supplements are not a cure-all for gut health, there is some evidence that they can boost the microbiota and restore gut health under certain conditions.
Here are some supplements we recommend:
RestorFlora
- This combination of probiotic yeast and bacteria offers comprehensive digestive flora support with an advanced, dual-action approach to maintain a healthy intestinal environment.
Omni Biotic AB 10 Probiotic
- Omni-Biotic AB 10 is a probiotic supplement specifically developed to restore and maintain gut microbiome diversity.
Omni Biotic Balance Probiotic
- Omni-Biotic Balance is a probiotic supplement for the immune system that was specifically developed to provide successful immune support for the gut.
Omni Biotic Stress Release Probiotic
- Omni-Biotic Stress Release is a probiotic supplement specifically developed to support the gut-brain axis and promote the body's resilience during stress.
*Please check with your healthcare provider before taking these.
Consume alcohol in moderation

Repeated alcohol consumption has been linked to gastritis, a condition in which the gut becomes inflamed. Heartburn, chronic discomfort, ulcers, and bacterial infections can all result from such inflammation.

Excessive drinking is also associated with intestinal inflammation, a sign of an unhealthy gut. According to research, this type of inflammation alters the microbiota, including how well it functions and can throw it off balance.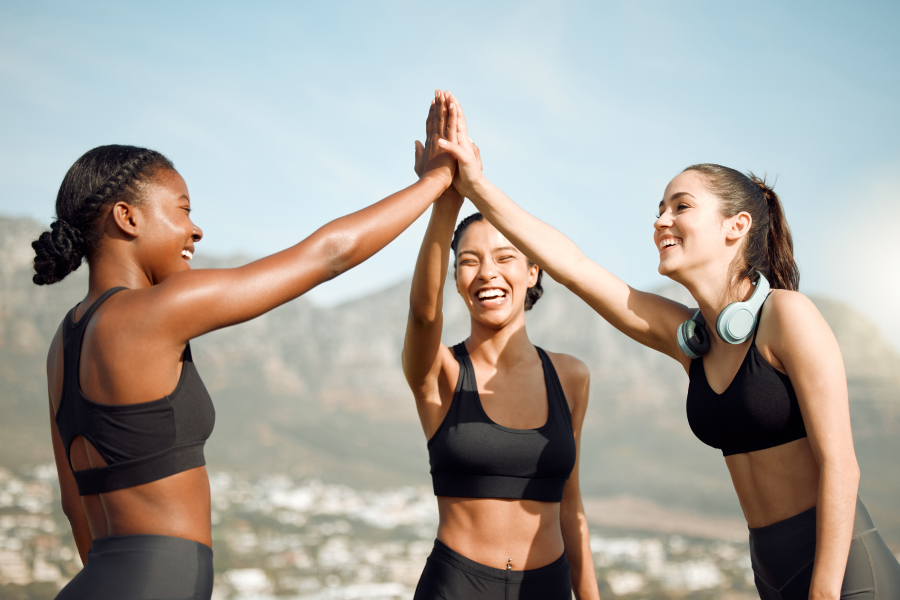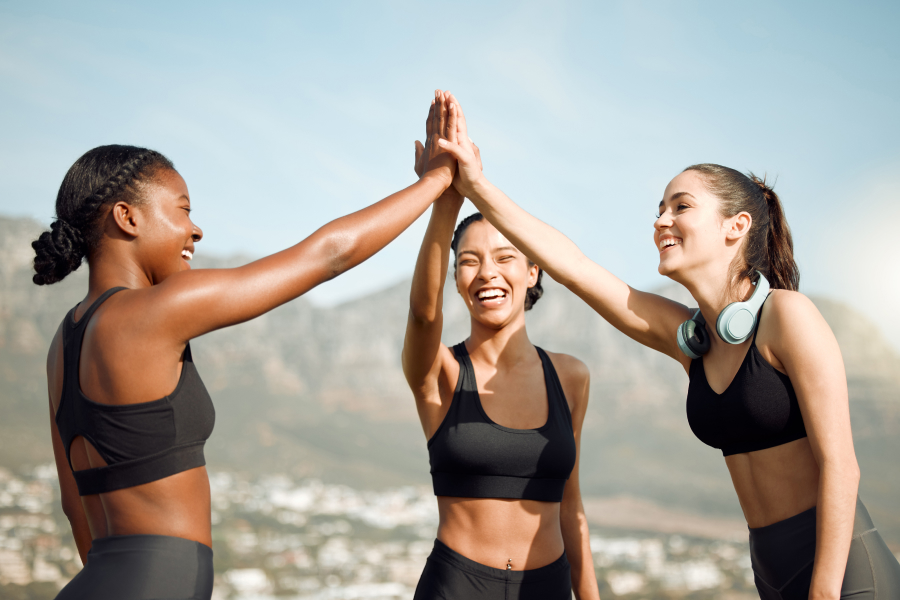 How can you test for gut imbalance?

There are numerous methods for detecting gut imbalance, and some tests are more reliable than others, but the main thing is to find a test that works for you.

A stool test is the most common method for testing gut imbalance. This test can detect the presence of harmful bacteria and yeast in the gastrointestinal tract, and it can also reveal the number of beneficial bacteria in the gut.

Another way to test for gut imbalance is through a breath test. This test measures the levels of hydrogen and methane in the breath that the gut bacteria produces.

A food intolerance test can also identify an intestinal imbalance. This test evaluates the body's reaction to different foods.

Working with a highly trained Functional Medicine Practitioner is the best way to test for gut imbalance. They can advise you on the best test for you and interpret the results.

What can be done to treat gut imbalance?

Depending on the underlying cause, various treatments are available for gut imbalance. Among the most common treatments are:

Probiotics: Probiotics are live bacteria that can aid in the restoration of the gut's balance of good and bad bacteria.

Diet changes: Making dietary changes, such as avoiding processed foods and increasing fiber consumption, can help improve gut health.

Exercise: Exercise can help promote gut health by boosting immunity and increasing blood flow to the gut.

Stress management: Stress management can aid in the reduction of inflammation in the gut, which can lead to imbalance.

What long-term effects might a gut imbalance have?

Long-term gut imbalance can result in a variety of health issues, including:

Autoimmune diseases

Digestive disorders

Hormonal imbalances

Mood disorders

Skin problems

Sleep disorders

If you are experiencing any of these health issues, it is worth looking into whether a gut imbalance is to blame.

Following these tips on how to heal your gut can lead to a healthier and happier life. Paying attention to what you eat and drink can make a big difference in your gut health. Adding probiotics and prebiotics into your daily life can give your gut the good bacteria it needs to function effortlessly. Finally, don't forget to reduce stress in your life, as it can impact gut health negatively. Take some time for yourself, relax, and heal your gut! If you are seeking support, book a consultation with Dr. Truc our Functional Medicine Practitioner.